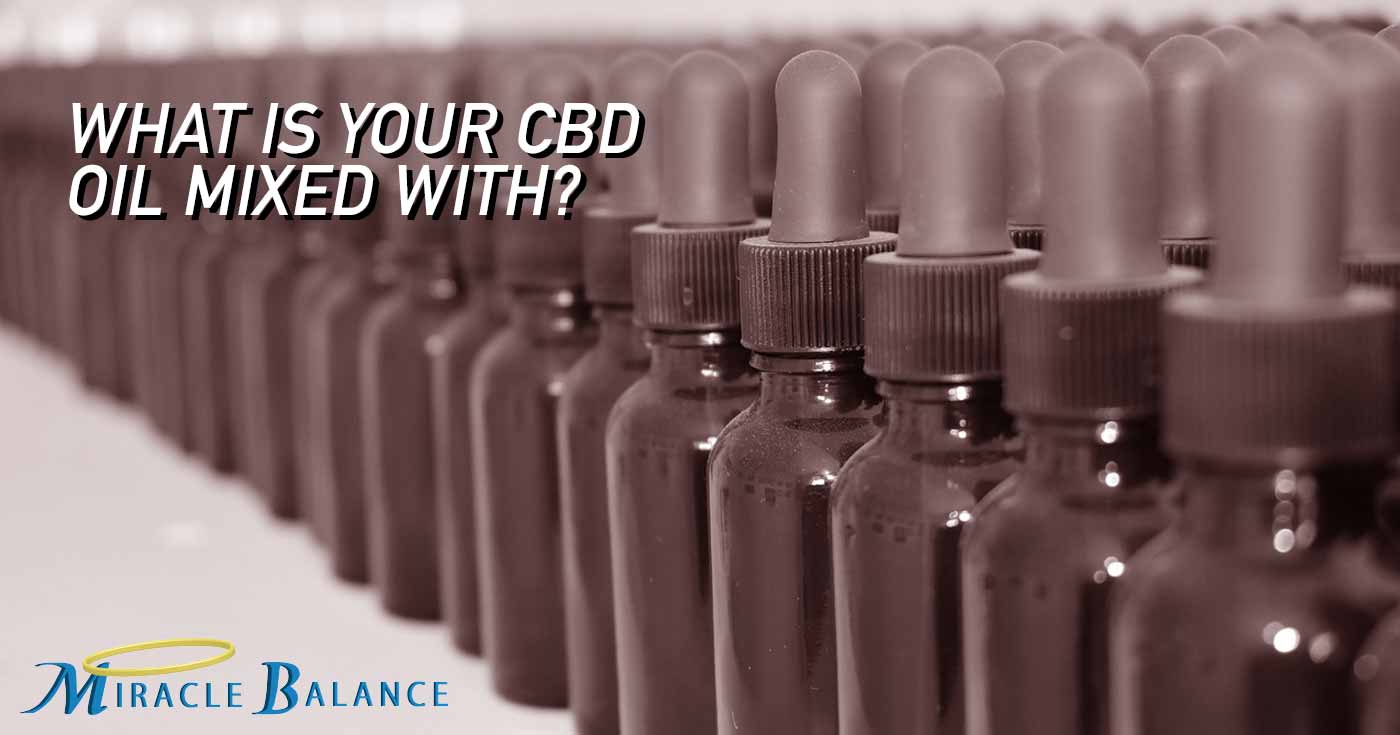 Reading Time:
3
minutes
Cannabidiol (CBD) oil is widely used for pain relief, to reduce anxiety and depression, alleviate cancer-related symptoms, clear up acne and lessen the contributing factors to heart disease. CBD oil is mixed with a carrier oil to increase the bio-availability and absorption of CBD oil. According to Lexico, bio-availability is 'the proportion of a drug or other substance which enters the circulation when introduced into the body and so is able to have an active effect.' The higher the bioavailability, the more effective the treatment.
What Can Be Used As Carrier Oils?
There are a variety of different oils that are currently in use as carrier oils for CBD oil. Each has its own properties and will add something to the effectiveness of the CBD oil.
Hemp Seed Oil

Miracle Balance Scalar Oil uses hemp seed oil as a carrier as it is so packed with essential fatty acids, that it is considered to be a super-food. Other health benefits of using CDB hemp oil are reduced inflammation, brain protection, and a reduced risk of heart disease.

Medium-Chain Triglyceride (MCT) Oil – Unrefined

The unrefined coconut MCT oil is taken from fresh coconuts and is considered a good carrier for CBD oil because of how easy it is absorbed. It also provides good CBD bioavailability. MCT oil has anti-bacterial properties, it contains essential fatty acids, and sharpens thinking ability. It is also beneficial for skin health. As MCT's are processed mainly in the liver, people with cirrhosis or other liver problems should avoid using MCT Oil.

Refined coconut oil undergoes chemical processing which makes it not a good option.

Sunflower Oil

Organic sunflower oil is a good carrier for CBD oil as it is packed with vitamins and minerals that are essential for health. Sunflower oil is relatively inexpensive and is also good for skin health as it promotes new skin cell regeneration. It also soothes irritated skin and boosts anti-oxidants. Sunflower oil is also eco-friendly.

Avocado Oil

Avocado oil is less effective than other oils as a carrier oil, but it does have other benefits. It is high in vitamins A, B, D, and E as well as being high in healthy fat, Oleic acid, and Lutein. Organic avocado oil promotes the absorption of nutrients into the skin and is good for keeping your body running optimally.

Grapeseed Oil

Grapeseed oil has high anti-oxidant properties. It works well as a base for massage oil as it is light and feels smooth on the skin. It may reduce wrinkles, is great for dry or irritated skin and is high in Vitamin E.

Pomegranate Seed Oil

When it comes to all-round benefits, specifically skincare, pomegranate seed oil is a popular choice. It boosts immunity and helps promote a healthy heart. There are ingredients in pomegranate seed oil that are linked to cancer prevention and promote healthy hormones. It has anti-oxidants properties, keeps the digestive system operating well and might even improve clear thinking.

Arnica Oil

Arnica oil is popular among athletes and dancers as a topical treatment for sprains, muscle stiffness, general aches and pains, and bruising. It is also used for relieving insect bites. As a base oil, Arnica can be toxic – use with great care. As a carrier oil for CBD, Arnica offers powerful pain relief but must be approached very cautiously.
Why Choose Miracle Balance Scalar Oil?
Miracle Balance Scalar Oil is non-psychotoxic as it contains 0.00% THC.
THC or tetrahydrocannabinol is the main active ingredient of the drug, cannabis. This means Miracle Balance Scalar Oil won't have a negative effect on the user's mind, personality or behavior. It is available as drops or capsules. With hemp seed oil as the carrier oil, it is suitable for people with allergies to coconut and palm products. With the perfect ratio of Omega-3 to Omega-6 fatty acids, it also supports a healthy immune system and has been found to ease the symptoms of endometriosis. If you're looking for a superior quality CBD Oil, Miracle Balance Scalar Oil delivers on all levels.
---
---